Haverfordwest Tennis Club is an active and enthusiastic club with more than 200 members. Players can enjoy tennis all year round on our 4 all-weather tarmacadam courts, 2 of which have floodlights. In the winter we also play every Tuesday evening in the indoor tennis dome at Tasker Milward School from 7pm to 9pm at £6.50 per session. We share a well-equipped clubhouse with Haverfordwest Bowling Club, which includes changing rooms, toilets, kitchen, meeting room and bar facility. If you are new to the area and simply want to come along and meet some of our players and committee members, WE WELCOME YOU. If you are in Pembrokeshire on holiday we'd love to see you on court.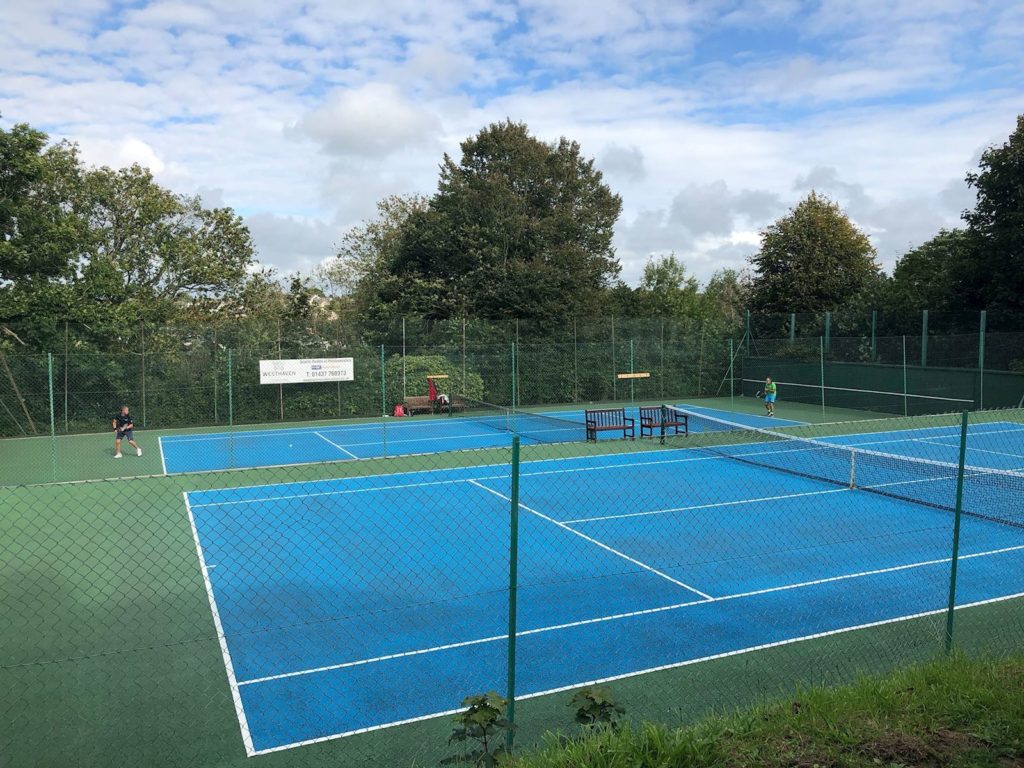 Competitive Tennis
Ladies wishing to play team tennis in the 2017/2018 Cymru Kitchens Doubles League can contact Alyson Horton (07786) 321641 or Alison Lewis on (07970) 420730. Ladies wishing to play South Wales Veterans Ladies Doubles contact Sarah Keogh (07919) 431903. Men wishing to play 2017/2018 Cymru Kitchens Men's Doubles Winter League can contact Louis Warren on (07976) 045455. Juniors and Adults wishing to play Aegon team tennis contact Bruce Evans on (07815) 926658.
Junior Tennis
We have a vibrant junior section providing weekly tennis coaching, competitions, Aegon team tennis, Road to Wimbledon Programme,??Ratings and Match Play Days along with many other activities taking place throughout the year. See the junior section of website for further details.
Social Tennis
There are many opportunities for social tennis with club evenings in the summer on Tuesdays and Thursdays for adults. There is also a ladies tennis social morning on Wednesdays from 10.30am throughout the year. In winter, during November, December, January and February there is an INDOOR session on Tuesdays from 7pm to 9pm held at Tasker Milward School Dome. NEW for 2017 is an additional daytime session on Mondays from 10.30am onwards, starting on Monday 10th April